NEMA Plugs and Receptacles
Volex is a leading manufacturer and supplier of power cords and related products such as electrical plugs and receptacles made to standards set by the National Electrical Manufacturers Association (NEMA). Volex NEMA Plugs and Receptacle products are sold to manufacturers for a broad range of electrical and electronic devices, equipment, appliances, and many other applications.
Whether the end-use requires frequent plugging and unplugging, or plug and forget, Volex will have the right product solution to meet design requirements.
Volex offers the following NEMA plugs and receptacles products portfolio below:
NEMA 1-15P Plugs
NEMA 5-15P Plugs
They can also be called: NEMA non-locking plugs, NEMA non-locking receptacles, high ampere plugs, high current plugs, UL 2 pin plugs, UL 3 pin plugs, UL 2 pole plugs, UL 3 pole plugs, North American 2 pin plugs, and North American 3 pin plugs.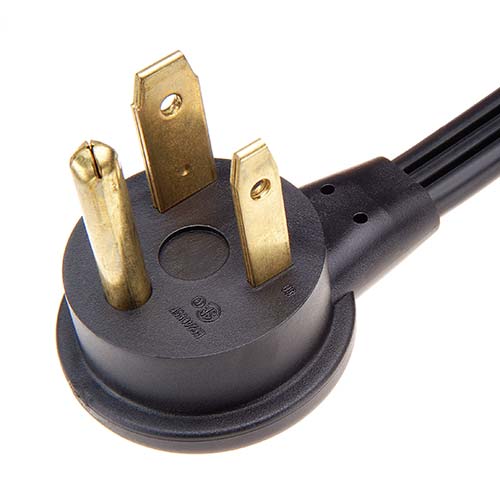 NEMA Plugs and Receptacles Technical Information
Volex NEMA plugs and receptacles are offered with many different options and customisations. The chart below illustrates the different NEMA non-locking plug styles with most popular rating available in Volex's portfolio.
2 Pole 2 Wire
2 Pole 3 Wire Grounding
3 Pole 3 Wire
3 Pole 4 Wire Grounding
4 Wire
125V
250V
125V
250V
277V
125/250V
30 250V
125/250V
30 250V
30 120/208V
15 AMP
Receptacle Plug
20 AMP
Receptacle Plug
30 AMP
Receptacle Plug
50 AMP
Receptacle Plug
60 AMP
Receptacle Plug
Scroll right to see more information.
Applications / Markets for NEMA Plugs and Receptacles
NEMA plugs and receptacles from Volex are used in a wide variety of applications and markets. Examples include:
Business and IT Peripherals
Desktop Computers
Laptops and Notebooks
Monitors
Point of Sale Systems
Printers
Tablets
Uninterruptible Power Supplies (UPS)
Consumer Electronics
Game Consoles
Projectors
Sound Systems
Televisions
DIY and other Equipment and Appliances
Extension Cords
Power Tools
Pressure Washers
Replacement Power Cords
Sewing Machines
Water and Air Pumps
Domestic Appliances
Air Conditioners
Dryers
Microwave Ovens
Refrigerators and Freezers
Steam Irons
Vacuum Cleaners
Washing Machines
Healthcare
Clinical Diagnostics
Imaging
Medical Therapy Systems
Patient Care Systems
Patient Monitoring
Surgical Systems
Personal Care
Hair Curlers and Dryers
Massagers
What are NEMA Plugs and Receptacles?
North America differs from other regions when it comes to the number of different electrical plug/receptacle styles. Each plug and receptacle of different ratings is assigned with varying pin orientations and configurations to prevent the use of low current plugs on high ampere application.
Electrical plugs and receptacles in North and Latin America, Japan and Taiwan follow the NEMA standards. They are grouped into locking and non-locking, where the locking versions have curved prongs that lock into the receptacle when twisted clockwise, and disengage on counterclockwise. Non-locking plug versions, on the other hand, are inserted to the mating receptacles or wall sockets with the usual straight push and pull motions.
Features of NEMA Plugs and Receptacles
Volex NEMA plugs and receptacles offer different features to suit customer needs.
UL, cUL and CSA approvals that guarantee safety standard compliance
Lower minimum ordering quantity and shorter lead-time as compared to assembly-type counterparts
Matched with right sized conductors made with pure virgin copper
Custom body to match end-product profile to promote compatibility with existing appliance or added feature such as the cable grip
Special marking or logo for brand identity and customised colours
Enhanced reliability to withstand harsh environment conditions
Locking features for secured power
Compact and slim profiles to address space limitations and reduce carbon footprint
Why Choose Volex for NEMA Plugs and Receptacles?
Volex customers of NEMA electrical plugs and receptacles benefit from strong technical expertise and global manufacturing and delivery. The Volex global factory footprint, which includes tariff-free manufacturing sites, an efficient global supply chain, and logistics support enables reduced product lead time and efficient cost management. Volex engineering teams can customise NEMA plugs and receptacle solutions to a customer's specific requirements and provide quick-turn custom design samples supported by skilled local sales and field applications engineering (FAE) teams. Dynamic design and development capabilities support Volex' diverse product portfolios. Rigid reliability tests, and 100% electrical tests, ensure total product performance. Volex always strives to fulfil customer expectations in the best way possible.
Contact Volex for NEMA Plugs and Receptacles
Contact Volex for further assistance with NEMA electrical plugs and receptacles.