Our Origins – The Ward And Goldstone Era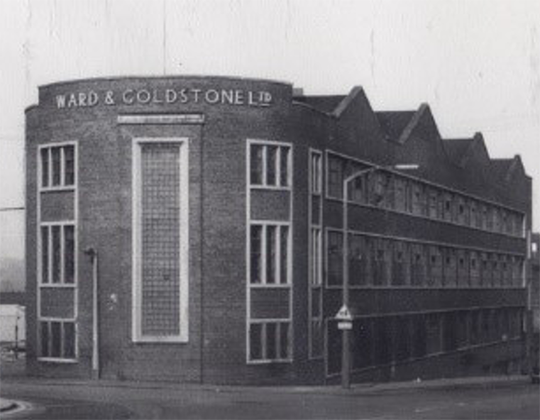 Our story is one of industrial heritage, perseverance and constant evolution and change.
The business, focused on the manufacture of electrical products, was originally established in the Manchester suburb of Gorton, in northwest England, in around 1892 by Meyer Hart Goldstone and James Henry Ward. Volex was not formally incorporated until 1919, when it was registered with Companies House under the name 'Ward & Goldstone Ltd'.
That year, it booked a trading profit of £23,000 and counted net assets of £87,000. By then, it had expanded its operations to sites across Manchester, Salford and Lancashire, setting up its factories in former mill sites. For most of the 20th century, the Company remained a family firm especially during the era of Sampson 'Mr Sam' Goldstone (who comes across as much loved, but also something of an autocrat). It became a leading manufacturer and employer in the region.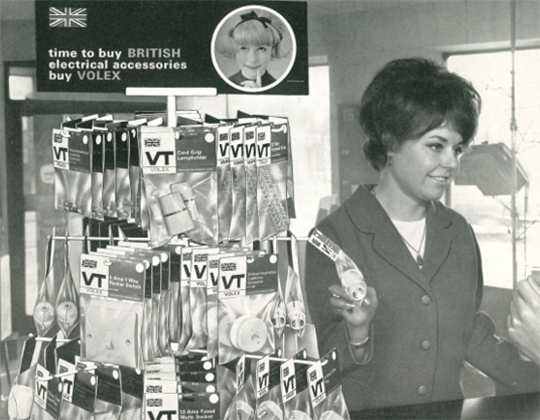 By 1922, the Company employed 850 people and manufactured and/or sold a wide range of electrical products, including lamps, torches, medical coils, electric kettles, batteries, dynamos and telephones, as well as wireless telegraphy sets. As early as 1910, Ward & Goldstone had begun using the 'Volex' brand name to market dry-cell batteries.
During the Second World War, the Company supplied radio communications products for the UK military, in particular wiring accessories that were used in RAF aircraft.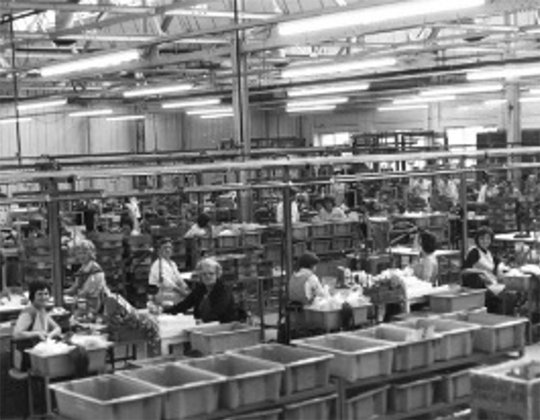 By 1969, Ward & Goldstone was selling its products in around 100 overseas markets. Although production remained UK-based, it had established local representative offices and distribution centres around the world, including in Ireland, mainland Europe, Africa, South and Central America, the Caribbean, the Middle East and elsewhere in Asia.
That year, it employed around 6,000 staff in 15 UK factories and offices, and throughout the period was a major supplier to the electrical, radio, television, domestic appliance, automobile and aircraft industries, as well as to government departments. Its products by now included wiring systems for cars, buses and lorries, power and television cables, batteries and lighting accessories, as well as plugs, sockets, fuses and switches for domestic use in people's homes.
Although it was by now selling its products around the world, the firm remained a UK-centred, family-run company for most of the 20th century. However, following a series of difficult years financially and after the last members of the Goldstone family left the Board of Directors, the Company changed its name in 1984 to 'Volex Group plc' and began attaching the Volex brand name to most of its individual operations – later becoming simply 'Volex plc' in 2011.
In 1991, the Volex Accessories division, which manufactured the plugs, sockets, switches and related electrical items found in millions of British households, was sold to Electrium, a division of Hanson plc, which in turn was bought by the Siemens Group in 2006. Many of these items remain in production today under the Volex Accessories brand, despite no longer being manufactured or sold by the Volex Group itself.
By 2000, although the head office remained in Warrington, in northwest England, and some manufacturing was still taking place in the UK, Volex had expanded to become an international company, with not only significant sales operations but also multiple manufacturing sites around the world. Eventually its manufacturing activities would be undertaken entirely overseas, from as many as 30 sites across North and South America, Europe and Asia.
However, the Group was hit hard by the telecoms crash of 2001, and the next decade saw a period of consolidation and a refocus away from telecoms to the medical and industrial sectors. In 2009, Volex plc moved its head office from the northwest to London, where it remained for the next 10 years. In April 2020, the head office was moved to Basingstoke.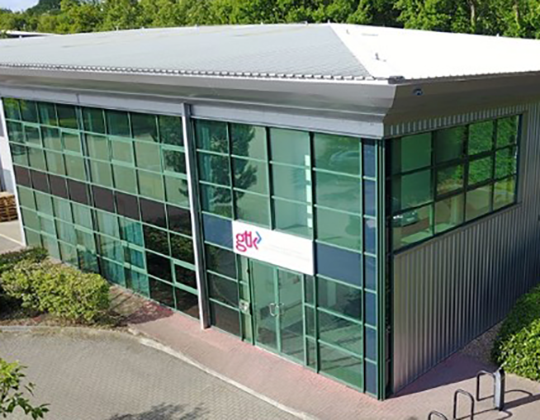 Since 2015, when the current executive management team took over after a series of difficult years for the Company, Volex has once again become a profitable, expanding and acquisitive business. The Group has acquired eleven businesses since 2018, and through its ownership of GTK is now manufacturing in the UK again after a gap of over 10 years.
Acquisitions are once again a central piece of our growth story. In 2021 we further split our Integrated Manufacturing Services and Power Products divisions into four new ones (Complex Industrial Technology, Consumer Electricals, Electric Vehicles, and Medical) to better represent our product sets as they continue to expand.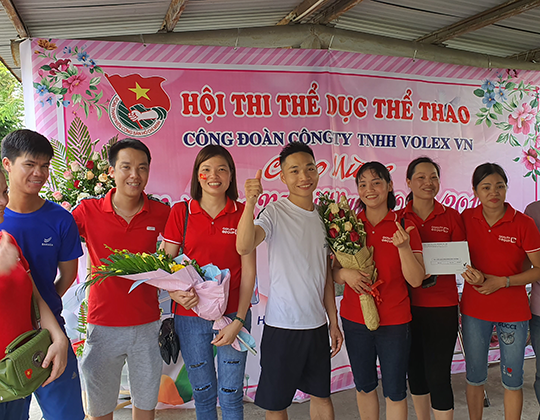 Today, Volex is a leading integrated manufacturing specialist for performance-critical applications and power products.  Our trusted brand holds unparalleled leadership positions in two critical areas of the interconnect space.
With 19 operating sites our globally diverse team of over 8,000 colleagues work across 22 countries.  They are united by a shared mission: to be a World Class Supplier, providing our customers with electronic assembly services that will exceed their expectations.
'I see our future as a British listed manufacturing success story.
We have a talented multi-cultural team of dedicated associates around the world.
We provide efficient cost effective, innovative solutions to our customers every day.'
Nat Rothschild, Executive Chairman.