Box Build Assembly Manufacturing Services
Turnkey box build assembly solutions, guaranteed to work out of the box
Volex is a leading integrated manufacturing specialist for box builds. Whatever the application, Volex can provide a fast and affordable turnkey solution from integration to final assembly.  Volex factories can support low complexity, high volume assemblies through large scale system integrations with 1,000s of components and sub-assemblies.
Volex box builds are available in a wide range of housings, from plastic to sheet or cast metal. Sometimes known as "systems integration", the box build process involves enclosure fabrication, installation of subassembly parts and components, routing of cabling or wire harnesses, and the complete assembly of the finished product. Thanks to cellular and linear manufacturing capabilities, with highly configurable workstations and assembly, Volex can handle one-off orders of 5 to 10 pieces, up to thousands of units per month. All are extensively tested for integration and function to guarantee they work right out of the box.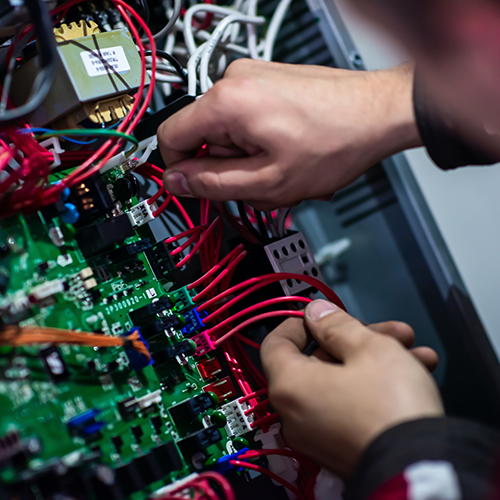 Benefits of Volex Box Builds
Outsourcing system assembly and box build manufacturing to Volex simplifies customers' supply chains while allowing customers to focus their energy on strategy, marketing, and product development.
Other Benefits of Volex Box Build Assembly Services:
Global manufacturing footprint with low cost manufacturing in North America, Europe, and Asia
Extensive engineering resources for value engineering to develop new manufacturing methods, materials, and best value sourcing options
Volex core strategy around vertical integration can minimize or eliminate the effect of margin stacking. Vertical integration capabilities include:
Polymer compounding
Wire and cable manufacturing
Power cord manufacturing
Wire harness assembly
Printed circuit board assembly
Low and high pressure injection moulding
Option to use injection moulded plastics, hybrid composites, stamped or machined metal, powder coated and finished metals, rubber, overlays, commercial off-the-shelf (COTS) and custom materials
Various inventory management and logistic solutions
Capable of supporting a wide range of volumes
Features of Volex World-Class Box Build Manufacturing Expertise Include:
Multi-modal integration of mechanical and electrical systems to your exact requirements
Turnkey solutions including backplanes, wiring harnesses, PCBAs and more
Integrated assemblies with other manufacturer's keyboards, monitors, embedded controllers, etc.
Highly skilled, complex assemblies and sub-assemblies
New product integration and design for manufacturing assistance
Applications of Volex Box Build Assembly Solutions:
Related Volex Integrated Manufacturing Services
Volex IMS is dedicated to delivering connectivity and integration solutions to the world's most demanding, performance-critical applications. Volex is a strategic partner to its global clients, providing support from concept to reality, enabling Volex to manage every single stage of the process.