Electromechanical Assemblies and Systems
Manufacturing excellence in electromechanical assembly
Volex is a leading supplier of electromechanical assemblies and system solutions that excels in product development and manufacturing. Volex has extensive experience in electromechanical integration and electronics assembly, including electromechanical contracting and box build. They can utilise electrical and mechanical components to perform a wide range of operations, from generating power to enhanced mechanical tasks that add value to product design. The engineering experts at Volex create custom solutions for a diverse range of applications such as control panels and panel wiring, human machine interfaces (HMI), and displays, as well as bespoke assemblies for switches and sensors, din rail, and power supplies.
Thanks to best practice and certified quality standards, as well as state-of-the-art facilities and production expertise, Volex's solutions meet the very highest standards. Their turnkey solutions cover every aspect of electromechanical assembly from material procurement, engineering and prototyping to final assembly and testing. So whatever electromechanical system, device, display or task is required, from box level to fully integrated system, Volex has the solution.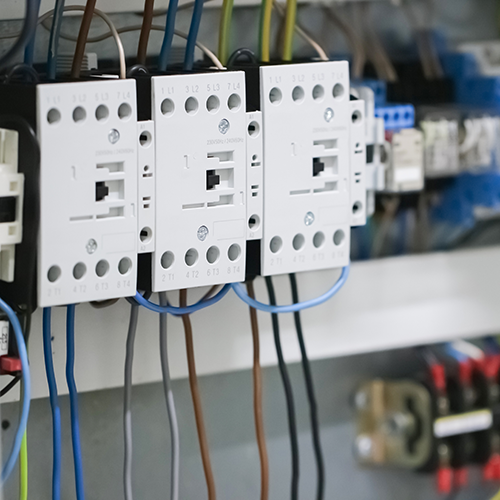 Benefits of Volex Electromechanical Assembly and System Services:
Volex's dedicated manufacturing facilities and decades of experience enable them to combine mechanical and electrical components to create custom electromechanical assemblies and systems with fewer process steps.
The Volex end-to-end service covers:
Full design and engineering support
A tried and trusted supply chain
Excellent in-process control and quality
Inventory cost reduction
Fast prototyping
Testing, certification, and full documentation
Greater efficiency and reduced lead times
All of which mean you can expect a world-class electromechanical assembly or electromechanical system, faster than you thought possible.
Features of Volex's Electromechanical Assemblies and Systems Include:
World-class solutions that meet all relevant quality standards
From control and switchgear to chassis and backplanes
Experienced manufacturing associates
In-house automation specialists
Best value sourcing options
Volex associated capabilities include:
State-of-the-art PCBA assembly equipment
Automatic cable harness processing equipment
High Level Assembly (HLA)
Applications for Volex Electromechanical Assemblies and System Solutions:
Related Volex Integrated Manufacturing Services
Volex IMS is dedicated to delivering connectivity and integration solutions to the world's most demanding, performance-critical applications. Volex is a strategic partner to its global clients, providing support from concept to reality, enabling Volex to manage every single stage of the process.
Contact Volex for Electromechanical Assembly and Systems
Contact Volex for expert advice on electromechanical assembly and system projects.