Electric Vehicles (EV)
Greater awareness of the environmental impact of passenger vehicle emissions is heralding a move towards electric vehicles (EV). This is a consumer-led trend with the support of governments all over the world. Acceptance of the EV proposition is growing among car buyers as the charging infrastructure improves and range increases. Many countries are offering fiscal incentives to encourage the adoption of EV, and some have even set deadlines that will see the sale of internal combustion engine cars completely phased out in the years to come.
Our core engineering competency, built up over decades, has enabled us to reshape our portfolio for a new era of self-driving and electric cars. We have built unrivalled expertise in the manufacture of a broad range of EV components that can operate reliably and consistently in challenging conditions. End-user safety is at the core of everything we do, and we can deliver products that will cope with harsh environments, such as being left outside for a prolonged period.
We have automotive standard quality processes to give exceptional levels of traceability and quality assurance throughout the manufacturing process. Our expertise in this area and our global safety approvals mean we can be a trusted partner for manufacturers and OEMs.
EV products and applications include:
Charging Cables
AC Charging Systems
DC Charging Systems
Emergency Charging Technologies
Energy Storage Systems
High Voltage Harness Assembly
Off-Highway EV
View our full range of EV Charging Solutions and Integrated Manufacturing Services (IMS) for residential, public and commercial EV charging systems.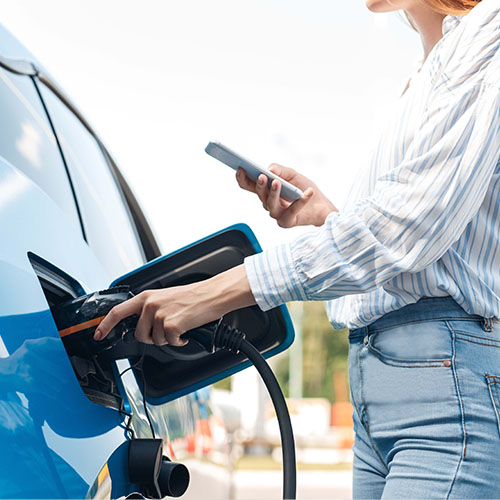 Contact Volex for Electric Vehicle Charging Cables, Plugs, Outlets and Assemblies
Contact Volex for further assistance with electric vehicle charging solutions.