Robotics and Automation
Engineering precision in robotic process automation
Robotics, automation and advanced technologies improve efficiency, reduce costs, and give manufacturers a competitive advantage. However, as robotics and automation systems become increasingly sophisticated, it is vital that manufacturers have a proven process for assembly. They need a manufacturing solution from a partner they can trust to deliver the quality and reliability required to accommodate the articulation of robot arms and high-speed assembly lines.
Volex is a leading name in solution for custom cable management projects for this growing sector. From design and development to testing and delivery, the Volex global IMS team has the industry knowledge and project expertise to provide world-class manufacturing and assembly services for robotics and automation. From simple box builds to the most complex manufacturing and project integration, Volex has the expertise to deliver on the specific needs and quality standards that manufacturers require. Volex can also promise value-added solutions for high mix, low volume manufacturing. So when it comes  to the latest robotic innovations and assembly technology, with Volex, manufacturers couldn't be in safer hands.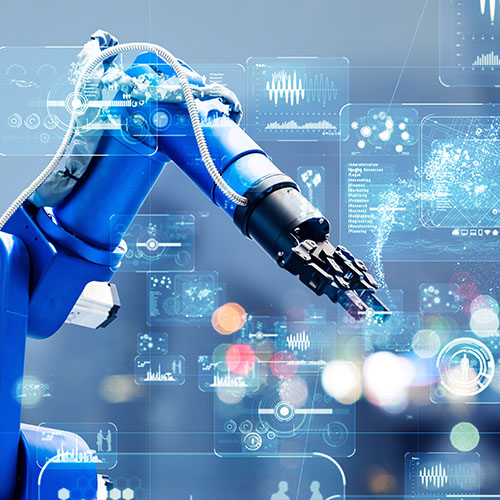 Volex Robotics and Automation Services:
Volex has the technical expertise and state-of-the-art manufacturing facilities to deliver integrated solutions for robotic process automation:
Benefits of Volex's Robotics and Automation Solutions Include:
Global integrated manufacturing capabilities in 12 countries
Dedicated staff with market sector expertise
A one-stop-shop for custom engineered solutions
Full support from design to final custom assembly
Expert manufacturing and precision testing
Applications for Volex Robotic Process Automation Solutions:
Precision positioning of medical devices for diagnostics and therapy
Human-like motion for surgical procedures
Automated visual inspections using machine vision
High-speed, precision manufacturing, packaging and factory automation
Humidity controlled clean room environments
Autonomous robotic applications for agricultural production and process
Contact Volex for Robotic and Automation Solutions
Contact Volex for expert advice on new and existing robotic process automation projects.