Industrial Manufacturing
Supporting OEMs from design concept to customised solution
The manufacturing equipment industry is one of the most innovative market sectors. However, to create and deliver new technologies, OEMs require a partner with the agility and capabilities to help them stay ahead of the technology curve.
As an innovator in power technologies and solutions, Volex is that partner. Volex has an extensive background in new product launches and has been a proven solution for commercial customers for decades. Thanks to high-level design and engineering support, and state-of-the-art manufacturing facilities for industrial and commercial applications, Volex can provide solutions for the widest range of products and markets.
A natural partner for OEMs and their Tier 1 suppliers, Volex has the skill sets, experience and commitment to exceed customer expectations – no matter what the project or challenge. From overmoulded cable assemblies and full electronic subassembly services to customised displays and military-grade custom connectors, Volex delivers first-class products. Furthermore, Volex also invests in cutting-edge equipment and technologies that add value for high mix, low volume manufacturing. So by choosing Volex, industrial manufacturing customers across a wide variety of industries can expect greater flexibility and even more cost-effective results.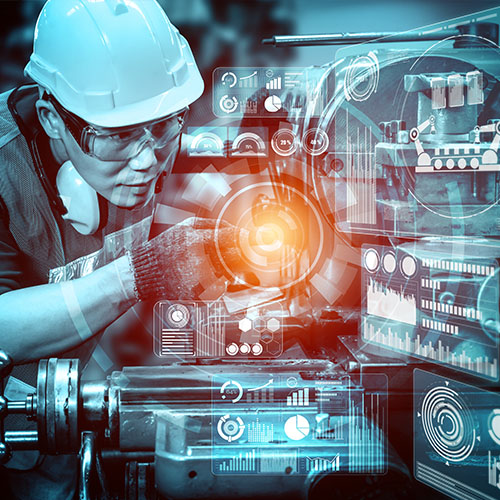 Volex Industrial Manufacturing Services:
Volex has the technical expertise and state-of-the-art manufacturing facilities to deliver world-class manufacturing and test services for a wide range of industries:
Benefits of Volex's Industrial Manufacturing Services Include:
High-level engineering support for test development, troubleshooting and repair
Full rework support for BGA/CGA assemblies
Full DFM and DFT capabilities to reduce costs and improve quality
Global expertise and integrated manufacturing capabilities
Manufacturing facilities in the UK and abroad
World-class electronic assembly services
Applications for Volex Industrial Manufacturing Solutions:
Audio-visual equipment
Automotive electronics
Energy management and metering
Security and surveillance
Instrumentation and controls
Networking and communications
Semiconductor test systems
Contact Volex for Industrial Manufacturing Solutions
Contact Volex for expert advice on new and existing industrial manufacturing projects.