Aerospace, Defence and Space
The most reliable harnesses and assemblies for mission-critical applications
When it comes to electronic solutions for mission critical applications, there is no margin for error. The aerospace, military and space sectors demand the most rigorous performance from electric wire harnesses, custom cable assemblies, PCBA, and displays – from the finished assembly right down to individual components, cables and connectors.
No one understands the requirements of these specialist markets like Volex. Decades of experience and expertise in integrated manufacturing services make Volex a trusted partner to deliver solutions that meet the most exacting standards.
As a global manufacturer of custom cable assemblies, Volex has state-of-the-art facilities and processes that optimise efficiency and conform to industry standards. The company employs the most innovative technologies to supply high-performance harnesses, assemblies and displays for a wide range of aerospace, defence and space applications. Solutions that meet quality standards and certifications, with complete traceability of all components used in their production.
Volex also has the agility to respond to the changing demands of clients, and the rapidly evolving standards in the aerospace, defence and space industries. If customer reputation relies on mission-critical harnesses and other integrated manufacturing services, they can rely on Volex to deliver.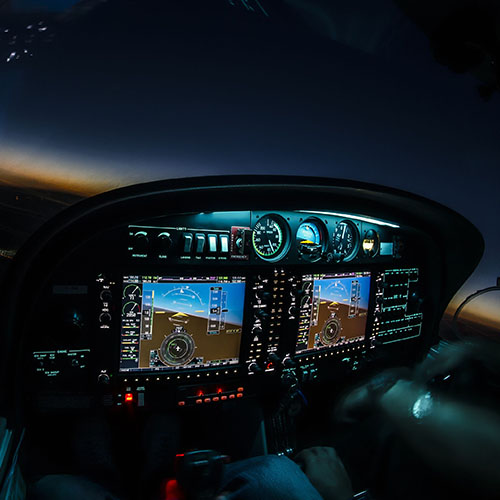 Volex Aerospace, Defence, and Space Solutions
Volex offers a comprehensive range of technical services and solutions design for the specific needs of the aerospace, defence, and space industries:
Military electric harness manufacture (turret and military vehicles)
Subsystem assemblies for missile defence programmes
Thermal imaging systems (helicopters, land vehicles, UAVs)
Aircraft in-flight control systems
Aircraft lighting, cockpit, and fuel control systems
Volex solutions are designed to meet all relevant certifications including:
NATO requirements for quality assurance: Allied Quality Assurance Publications (AQAP) AQAP-4
Controlled Goods Program of Canada (CGP)
International Traffic in Arms Regulations (ITAR)
AS9100 Aerospace Quality Standard
IPC J-STD-XXXX NASA standard
Full traceability and OpSec Security compliance
Our Integrated Manufacturing Services and Power Products include:
Benefits of Volex's Global Integrated Manufacturing Capabilities:
Highly-secure, in-house engineering in manufacturing facilities across 12 countries
World-class electronic assembly services
Military-grade cables and connectors
Continuous investment in the most advanced technologies
Prototype design, feasibility analysis and cost-saving recommendations
Robust specifications and rigorous quality testing procedures
Aerospace, Defence and Space Application Sectors Include:
Military vehicles
Battlefield communication systems
Electronic counter measures
Civil aviation
Satellite communications
Weapons systems
Security point screening
Contact Volex for Military / Aerospace Power and Integrated Manufacturing Services
Contact Volex for expert advice on new and existing military and aerospace electronics projects.