Printed Circuit Board Assemblies
For PCBAs that exceed expectations, get Volex on board
Volex is a global Printed Circuit Board Assembly (PCBA) manufacturer with extensive product expertise and decades of industry experience. Manufactured using state-of-the art equipment by highly-skilled operators, Volex's high-quality PCBAs offer outstanding performance and value in a wide range of applications.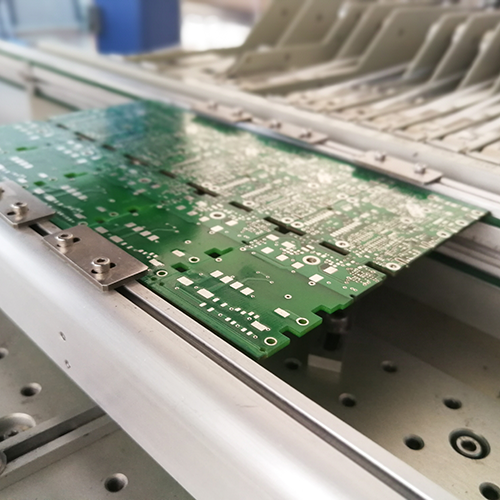 Benefits of Volex PCB Assembly Services:
Global manufacturing footprint with factories in the USA, Mexico, and India
Global supply chain organization
High reliability experience in military and space markets with products manufactured to IPC-A-610, J-STD-001 and NASA-STD-8739 specifications
Mid/high volume capabilities with state of the art equipment
World class quality systems with factory specific quality standards including ISO 9001, AS9 100, ISO 13485, IATF 16949, MedAccred, and ISO 14001
Extensive Value Analysis / Value Engineering (VAVE) resources to develop new manufacturing methods, materials, and best value sourcing options
Volex core strategy around vertical integration can minimize or eliminate the effect of margin stacking. Vertical integration capabilities include:

Polymer compounding
Wire and cable manufacturing
Power cord manufacturing
Wire harness assembly
Printed circuit board assembly
Low and high pressure injection moulding
Box build manufacturing
Features of Volex's PCBA Manufacturing Capabilities Include:
Fully automated Surface Mount Technology (SMT) lines throughout our global operations: 
Next generation modular SMT processing platform
Next-gen 3D solder paste inspection (SPI)
3D automated optical inspection (AOI)
Multi-zone leaded and lead free convection ovens with nitrogen capability
3D X-ray systems with full laminographic (tomography) capabilities
Plated Through Hole (PTH)
Conveyorized wave solder
Selective solder
Dip Solder
Aqueous wash systems with saponification
Cleanliness testing compliance with J-STD-001
Conformal Coatings and Encapsulations
Testing
Full functional test development (ATE)
Flying probe
In-circuit testing (ICT)
PCBA Applications
Volex PCBA fabrication and assembly solutions cover the following applications:
Technical Specifications for PCBAs
Small and large PCBAs with component sizes from 01005 to 3×3 inch integrated circuits
Functional test launch, training, be-dug and failure analysis
Miniaturisation options
Quantities from 5-10 units, through tens of thousands per month
Related Volex Integrated Manufacturing Services
Volex IMS is dedicated to delivering connectivity and integration solutions to the world's most demanding, performance-critical applications. Volex is a strategic partner to its global clients, providing support from concept to reality, enabling Volex to manage every single stage of the process.
Contact Volex for PCBA Manufacturing
Contact Volex for more information on printed circuit board assembly manufacturing.