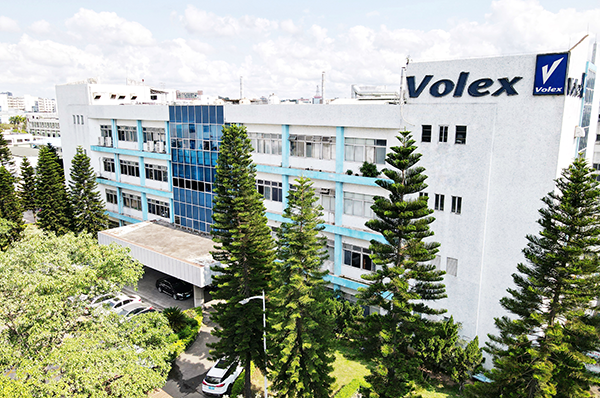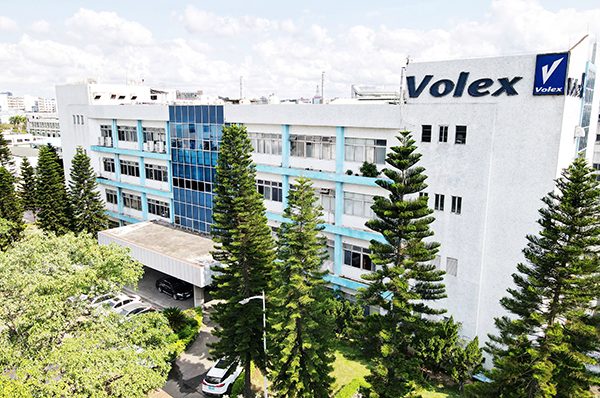 Volex companies are dedicated to improving quality of life around the world by bringing connectivity and power to high-tech equipment that is changing how we live, work, and communicate.
Integrated Manufacturing Services
Our Integrated Manufacturing Services business delivers technically sophisticated manufacturing solutions designed to satisfy customer requirements.  We leverage our experience and insight across a wide range of industries to develop specialised solutions and to drive product innovation, cost savings, supply chain efficiencies and improved time-to-market.
We are a highly capable and extremely flexible provider of custom and contract manufacturing services to the electronics industry.  Our facilities are world class and adaptable, allowing us to provide the highest-quality finished goods when and where you need them .  Our manufacturing approach can cope with a large variety of products in varying volumes, from a handful of pieces up to thousands of units.
Our extensive experience in assembly and test of complex PCBAs all the way through to finished products allows our customers to improve efficiency, scale rapidly and realise the quality and reliability you expect – at the most effective cost.  We can design and manufacture a broad range of higher-level assemblies and connectors (ranging from high-speed copper cables to complex multi-branch high reliability systems) that transfer electronic, radio-frequency and optical data.  Today our products are used in a variety of applications including medical equipment, data networking equipment, data centres, wireless base stations, mobile computing devices, factory automation and vehicle telematics.
We apply the latest in advanced manufacturing techniques combined with Lean Six Sigma principles to build increasingly complex assemblies with multiple technical elements and at the highest quality levels—better, faster and smarter.  Recognised for our operational excellence within highly regulated markets, we can help you realise your vision— from supplier qualification and inspection of raw materials through to on-line inspection and testing of the final product, we meet your quality standards on every part, product and project.
Our expert team manages highly complex operations while being flexible and responsive to customer needs. Our ITAR-registered facility works seamlessly with advanced security processes and investments in applications that demand quality and reliability, and we protect your IP while delivering the performance and reliability you demand.
Our locations for integrated manufacturing services: GTK UK & Romania, Servatron USA, Silcotec Slovakia, Volex de Mexico, Volex Poland, Volex Suzhou, MC Electronics, Irvine Electronics, Terminal & Cable TC Inc., and inYantra Technologies.
Power Products
Volex designs and manufactures power cords, duck heads and other related power products that are sold to manufacturers of a broad range of electrical and electronic devices and appliances.  Today our  products are used in laptops, PCs, tablets, printers, TVs, games consoles, power tools, kitchen appliances and electric and autonomous vehicles. 
Data Centre Products
We deliver solutions crucial to leading-edge data centre infrastructure, helping organisations of all sizes support faster processing, greater bandwidth and increased density.  With a wide range of solutions designed to support the fastest speeds, Volex has the proven IP and expertise that data centres rely on.
We offer Infiniband and Ethernet direct-attach copper-cable assemblies in various form factors, at speeds ranging from 10GB/s to 800 Gb/s, for your modular data centre, private/enterprise data centre or co-location/managed service centre. All our products are 100% tested in our customers' systems to ensure optimal signal integrity and the best end-to-end performance. Volex cables offer trouble-free installation and long-term reliable operation, and work with the main brands of switches and adapters.
Our locations for high-speed and data centre products: Volex Suzhou, Volex Batam.
Consumer Electronics
We are a world-class manufacturer of AC power cords and consistently rank in the top three of companies globally supplying some of the biggest brands in the world.  Products vary in complexity but include different NEMA AC power cords as well as a variety of international configurations.  All our products  are designed to meet specific customer requirements.  This can include specialist cosmetic features for use in high-end domestic applications, lockable and twist-to-lock functionality, and technical capabilities allowing deployment in challenging environments. As well as consumer electronics and domestic appliances, our products can be found in specialist settings like hospitals, data centres and rugged environments.
We take safety very seriously. We have safety approvals covering every major market and follow ISO 9001:2015 procedures, ensuring the highest standards on all electric cords produced.
We have the highest reputation for quality in our industry and serve the most demanding customers, who often have strict criteria about the colour, finish and appearance of their power cords.  We have extensive experience in being a reliable partner to organisations with complex supply chains through the use of vendor-managed inventory to support the just-in-time manufacturing approaches that most large manufacturers use.
We have the scale to meet the demands of the largest customers.  We are used to working with innovative manufacturers who are developing new technology.  Customers are supported by a dedicated power cord engineering team based in Singapore and China, and field application engineers based in Europe and North America who have deep experience in designing and optimising components to meet demanding technical requirements.
We have manufacturing facilities in China, Indonesia and Vietnam that support our global sales team and customer base. Our global presence is a differentiator from our fragmented China-based competition.  Production is allocated to particular plants based on their strengths, customer proximity and supply chain availability.  We are experts in fulfilment and have the knowledge and resources to get our products to our customers when they need them.
Electric Vehicles
A greater awareness of the environmental impact of passenger vehicle emissions is heralding a move towards electric vehicles (EV).  This is a consumer-led trend with government support.  Acceptance of the EV proposition is growing among car buyers as the charging infrastructure improves and range increases.  Many countries are offering fiscal incentives to encourage the adoption of EV and some have even set deadlines that will see the sale of internal combustion engine cars completely phased out in years to come.
Our core engineering competency, built up over decades, has enabled us to reshape our portfolio for a new era of self-driving and electric cars.  We have built an unrivalled expertise in the manufacture of a broad range of EV components that can operate reliably and consistently in challenging conditions.  End-user safety is at the core of everything we do and we can deliver products which will cope with harsh environments, such as being left outside for a prolonged period.
We have automotive standard quality processes to give exceptional levels of traceability and quality assurance throughout the manufacturing process.  Our expertise in this area and our global safety approvals mean we can be a trusted partner for manufacturers and OEMs.