Power Distribution Units
Volex is a manufacturer of basic and customised power distribution units (PDUs) and related electric plugs/power cord products. Volex power distribution units are mostly used in managing power distribution to racks of computers and networks usually located in data centres. When the end use requires customised power distribution units, Volex has the expertise to deliver the right product solution.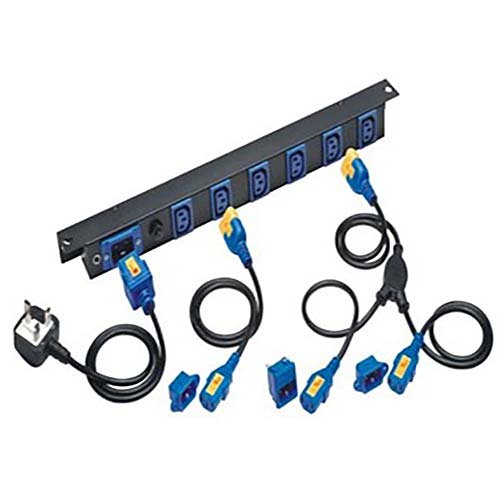 What are Power Distribution Units?
Power distribution unit are devices that allow distribution of power from a single source to multiple IT equipment devices, usually in a single rack. PDUs may come as a basic PDU with a circuit breaker, or other features such as metered, monitored, switched and other types of PDU features.
Power Distribution Units Technical Information
PDUs from Volex are offered with many different options and customisations. Custom options include:
Basic PDU sticks with re-setting circuit breakers
Standard outlets and inlets, or V-lock compatible
Multiple desired number of inlets
Applications / Markets for Power Distribution Units
Power distribution units from Volex are used in a wide variety of applications and markets. Examples include power management applications such as:
Cell Sites
Data Centres
Home and Office (power strips)
Features of Power Distribution Units
Volex PDUs have different features to suit customer needs. These features include:
Basic PDU sticks can be designed in varying lengths to fit available space.
Custom layout of inlets/outlets for ease in accessibility.
Why Choose Volex for Power Distribution Units?
Volex customers for power distribution units benefit from our technical expertise and global manufacturing and delivery. The Volex global factory footprint, which includes tariff-free manufacturing sites, an efficient global supply chain, and logistics support enables reduced product lead times and efficient cost management. Volex engineering teams can customise power distribution units to a customer's specific requirements and provide quick-turn custom design samples supported by skilled local sales and field applications engineering (FAE) teams.
Dynamic design and development capabilities support Volex' diverse product portfolios. Rigid reliability tests, and 100% electrical tests, ensure total product performance. Volex always strives to fulfil customer expectations.
Contact Volex for Power Distribution Units
Contact Volex for further assistance with power distribution units (PDUs).