Europe 16A EV Charging Cable and Plug with Dual Thermistors
Volex Europe 16A EV charging grid cables and plugs are used in mode 2 AC charging cable assemblies to charge battery-powered (BEV) or plug-in hybrid electric vehicles (PHEV).
EV charging grid cables can be used with any domestic or household socket outlet and connect to the In-Cable Control and Protection Device (IC-CPD), allowing drivers to safely charge their electric vehicle without the need for a dedicated circuit or EV charging station.
All Volex electric vehicle charging grid cables and plugs meet industry standards, regulatory, and country-specific compliance requirements, ensuring compatibility with various regional grid plug interfaces.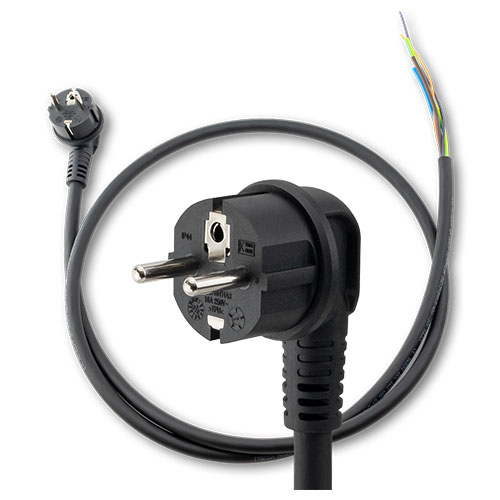 Europe 16A EV Charging Cable and Plug Technical Information
Cat. No.
VEEU16TH2A3R
Description
Angled 16A Plug
Standard
IEC 60884-1
Max. Rating
16A 250V
IP Rating
(Match with wall socket per safety standard)
IP 44
IP Rating of Plug
IP 67
Cable Type
H07BZ5 3×2.5mm + 3×0.5mm
Contact Volex for Europe 16A EV Charging Cables and Plugs
Contact Volex for further assistance with Europe 16A electric vehicle charging cables and plugs.